For those who have never seen Shen Yun, it is truly a performance like no other! Drawing on 5,000 years of Chinese civilization, Shen Yun presents an unforgettable experience that transports audiences to another world. With dazzling costumes, acrobatic dancers, and a music ensemble that blends traditional Chinese instruments with Western classical orchestras, Shen Yun is a must-see for anyone interested in art and culture.
Introduce Shen Yun and what it is
Some of the history behind Shen Yun
Shen Yun Performing Arts was founded in 2006 in New York. The reason for its establishment was a compelling one. It sought to breathe life back into the 5,000-year-old divinely inspired Chinese culture. This rich culture had been systematically undermined and nearly destroyed by the Chinese Communist regime over decades of rule.
Based in New York, the company consists of classically trained dancers, choreographers, and musicians from around the globe. They have a shared vision – to harness the transformative power of the arts in order to revive the divinely inspired Chinese culture. These aren't just dancers and musicians; they embody art's power to maintain culture, identity, and wisdom. They feel an unwavering duty to recover and represent the real China, the China veiled behind decades of political unrest.
With creativity, devotion, and resilience, they began to weave together the fabric of a divine culture on Shen Yun's stage. One of the luminaries leading this company is D.F, an artistic director. His fervor for genuine Chinese dance has shaped Shen Yun's unique choreographic style. These individuals' tenacity and passion not only guided Shen Yun to thrive but also grew its influence.
Every year, Shen Yun unveils an amazing new performance that charms audiences worldwide. This spectacle unfolds at famous venues, including New York's Lincoln Center, Washington's Kennedy Center, Burgtheatre Vienna, and Tokyo Opera City…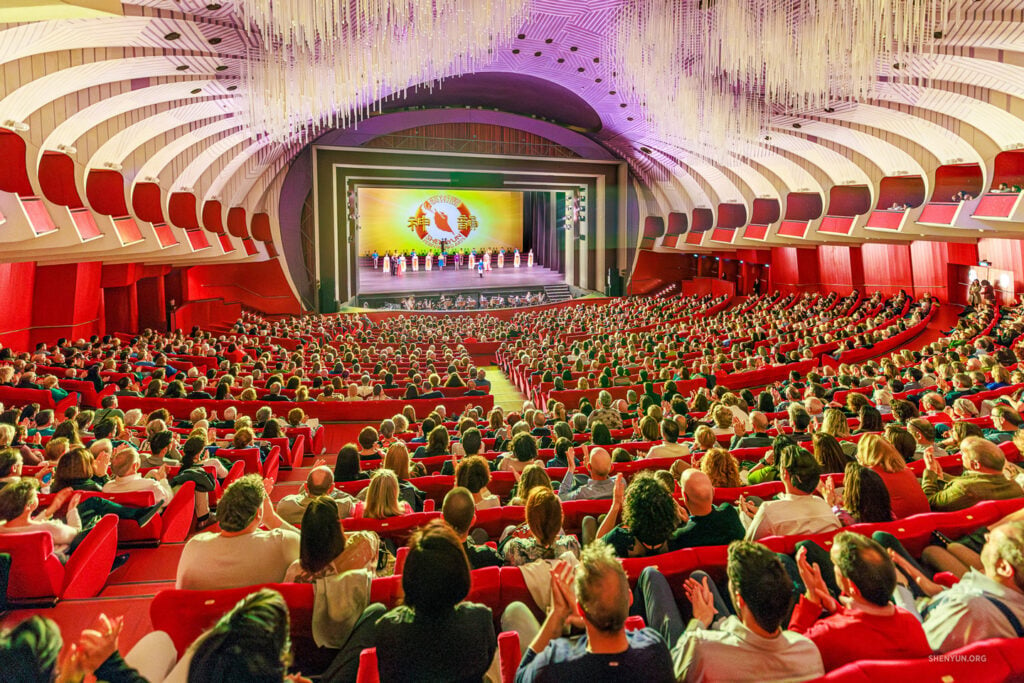 The evolution of Shen Yun
The story of Shen Yun's growth over the years showcases its resilience and unwavering commitment to its mission. Despite facing significant challenges, including disruptions and propaganda attacks by the Chinese Communist Party, Shen Yun has remained steadfast. Their dedication to their purpose is stronger than ever, shown in their creation of new, amazing programs each year.
Shen Yun's development also shows in the ongoing enrichment of its repertoire. From dramatized historical legends and myths to showcasing folk and ethnic dances, Shen Yun has consistently expanded their storytelling horizons. Integrating a live orchestra combining Eastern and Western musical traditions further boosts the audience's immersion in the performances.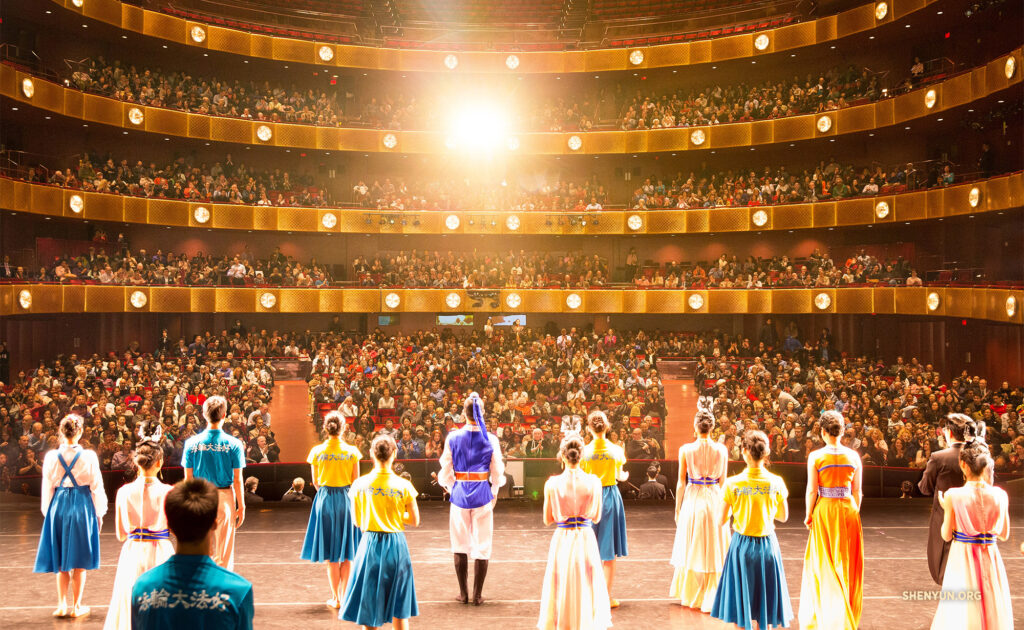 In mere years, Shen Yun evolved from a fledgling performing arts company into a global sensation, touching millions each year. This growth affirms Shen Yun as a vibrant testament to an ancient culture's resilience and splendor. As Shen Yun continues to write history, we are all invited to be a part of its beautiful dance.
Fei Tian Academy of the Arts
Shen Yun's talented artists trained at Fei Tian Academy of the Arts and College to guarantee no detail is ignored. Both are art schools dedicated to preserving and promoting traditional culture.
Within this academy, they nurture and foster young talent to continue the legacy of Shen Yun for generations to come.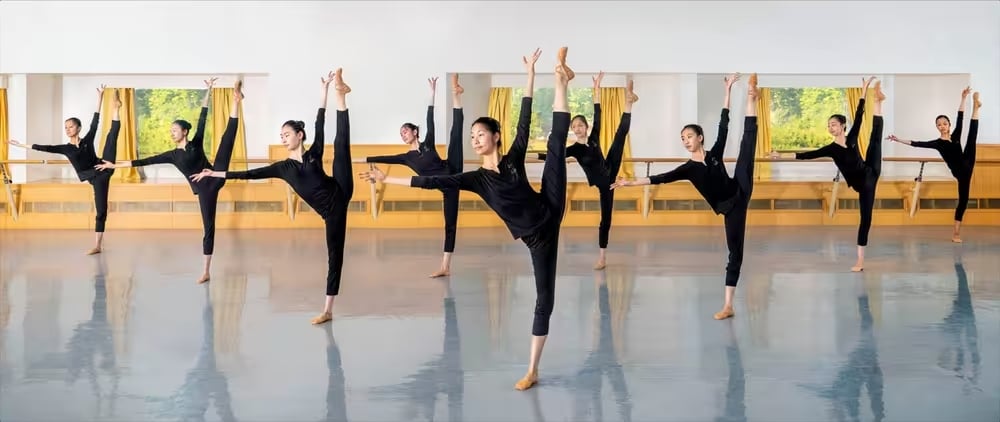 If you're ready to experience Shen Yun, check out their website now and get your tickets today!
The mission of Shen Yun
As its name implies – Shen Yun literally means "the beauty of divine beings dancing" – the company's mission is to revive and share China's lost civilization with modern audiences.
Through dance and music, they tell stories that go beyond just entertainment. They communicate deep traditional Chinese culture and values, showcasing the beauty and strength of this great civilization.
Preserving and promoting traditional Chinese culture
Shen Yun's stated goal is not just to entertain, but to protect an entire cultural heritage from being lost in the annals of time. The Chinese culture, one of the oldest continuous civilizations, has a history stretching back 5,000 years. It is filled with deep thoughts, moral values, and artistic expressions that have greatly shaped humanity.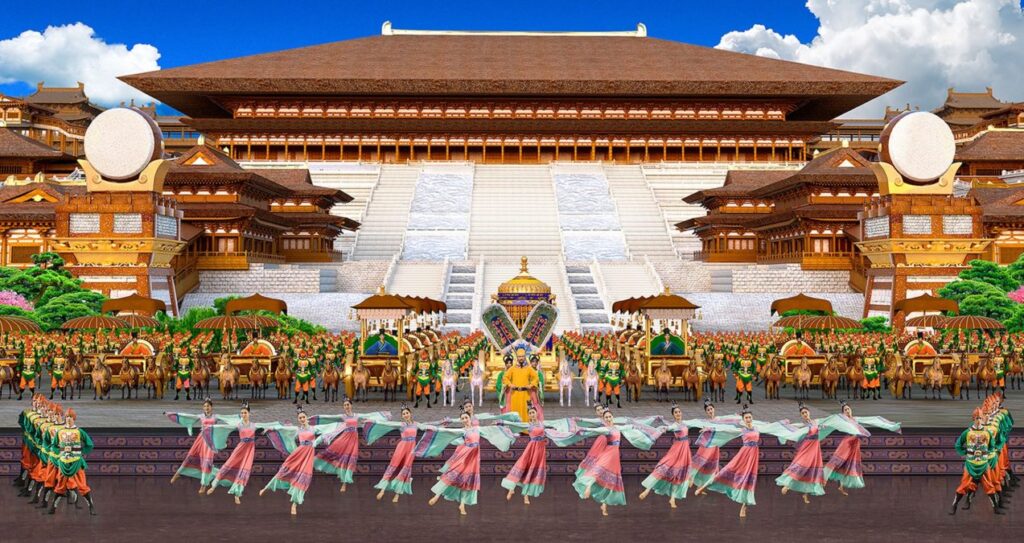 In the face of modernization, many cultural traditions worldwide risk becoming diluted or lost entirely. This danger is particularly poignant for China, where the Cultural Revolution (1966-1976) sought to sever ties with its ancient past. Against this backdrop, Shen Yun arises like a beacon of hope. This organization stands resolute in preserving the essence of traditional Chinese culture and sharing it with the world. Through their world-class performances, they strive to imbue the audience with the spirit of ancient China, its wisdom, and its artistry. By doing so, they revive the past and create a bridge between generations, connecting the present to the rich history.
Communicating Chinese spiritual and cultural values
To understand the essence of Shen Yun is to understand the core of Chinese spiritual and cultural values. This bond comes to life through enthralling dance pieces, emotive musical compositions, and vivid visual backdrops. Each element is carefully designed to narrate tales rooted in the deep moral values and virtues revered in Chinese tradition. The stories explore themes of loyalty, kindness, and courage, while also touching on concepts such as divine justice.
Yet, the allure of Shen Yun extends beyond mere visual captivation. Instead, their performances resonate on a deeper level, going beyond the aesthetic to tap into the soul. They prompt introspection, stirring the audience to reflect on their own experiences and perspectives. Hence, as viewers, we are encouraged to form a meaningful connection with the age-old wisdom embodied by traditional Chinese culture.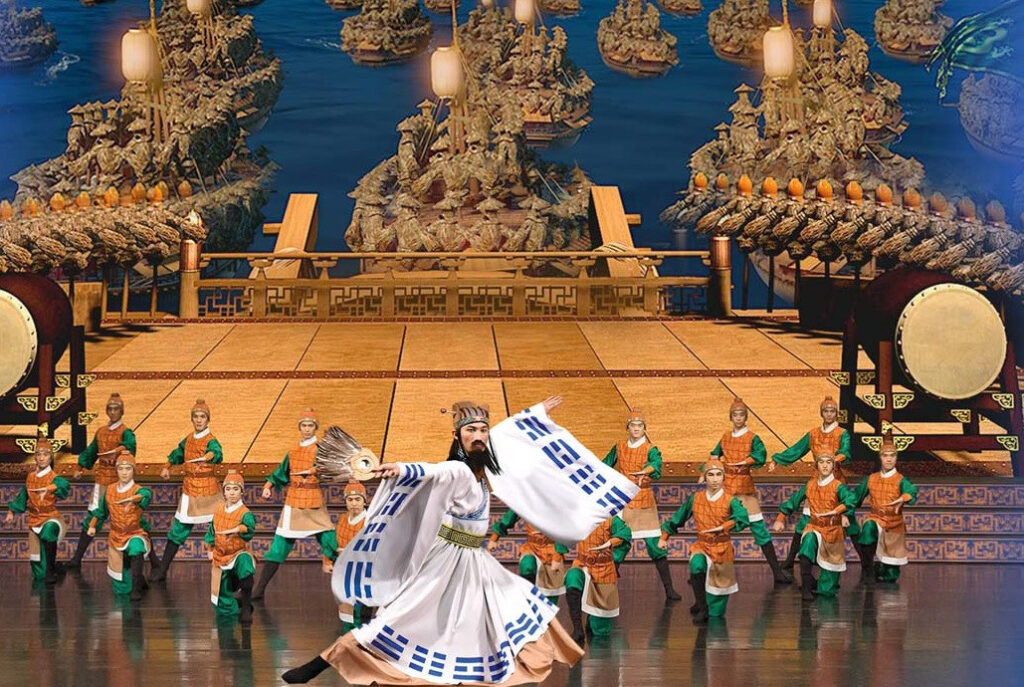 In its artistic expression, Shen Yun uses the universality of art to convey the deep essence of Chinese spiritual values. With classical Chinese dance, music's emotions, and traditional Opera's vivid storytelling, Shen Yun invites us on a spiritual journey beyond our physical world.
Whether through the ethereal beauty of celestial maidens dancing in the clouds or the undaunted spirit of a general standing against tyranny, Shen Yun's performances serve as windows into a vast, deeply-rooted cultural ethos.
Standing against cultural oppression
Despite the lively energy of Shen Yun's performances, they have faced significant cultural oppression. At the core of this tension lies the unease of the Chinese Communist Party with Shen Yun's exploration of spiritual themes and their depiction of human rights abuses in China. Shen Yun, based in New York, operates outside the control of the Chinese government. Despite this autonomy, they have faced online attacks and attempts to ruin their performances.
However, far from being discouraged, Shen Yun has turned these challenges into its work. With boldness, it highlights the harsh realities faced by practitioners of Falun Gong and other spiritual groups in China. These stories serve as a testament to the strength of the human spirit when facing hardship.
Shen Yun's commitment to their mission is firm. This is more than just a statement—it's a symbol of creative freedom. Furthermore, it underlines the importance of cultural preservation and the freeing of art from political control. They continue to tell the untold stories of those persecuted for their beliefs. Through their performances, they utilize art as a form of peaceful resistance against oppression and a vehicle for protecting truth.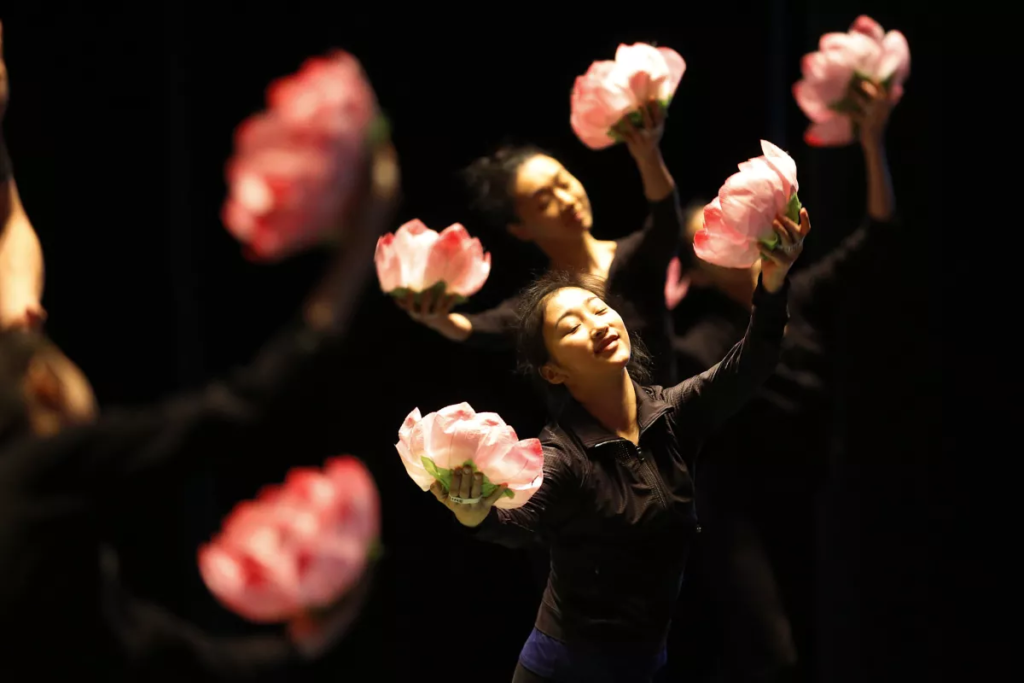 What truly makes Shen Yun's performance unique?
Shen Yun's performances will transport audiences to the grandeur of a traditional Chinese culture that is almost lost.
Unlike other performances, Shen Yun presents timeless stories of courage and virtue, love and humanity, heroic deeds and faith. All told through the art of classical Chinese dance and music.
The beauty and colors of the costumes
One of the most beautiful elements was undoubtedly their costumes—vibrant and colorful. They reflect the classic Chinese fashion of different dynasties. From the Tang through the Ming, their garments were exceptional in their intricacy and artistry.
Each costume—from traditional robes to color headpieces, warriors in full armor to legendary gods—is a work of art. With careful attention to detail, every costume blends ancient Chinese culture with modern fashion—the perfect combination!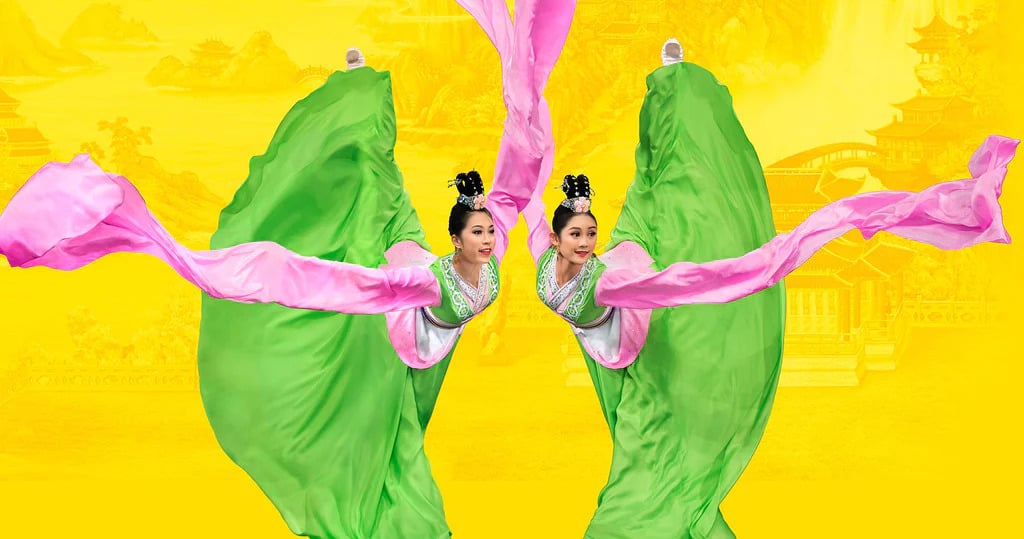 The classical Chinese dance
The curtain opens, and the strong and agile dancers take center stage, showcasing their impressive martial arts-inspired moves. Undoubtedly that these artists have devoted many hours to honing their skills.
A deep connection to the cultural and historical past forms the base of all the performances. Each maintains a level of poise, grace, and style fitting five thousand years of respect for artistry and storytelling.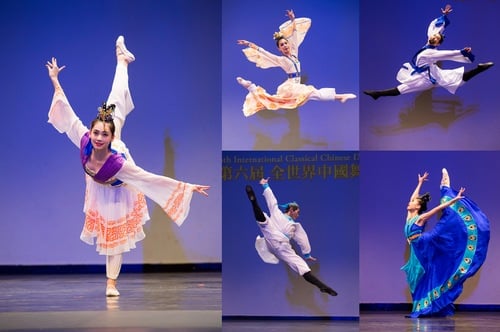 The essence of Shen Yun's performances is classical Chinese dance, a deeply expressive art form with a history as old as the Chinese civilization itself. This dance style is a complex system, made up of hundreds of unique movements and postures that showcase a delightful interplay of power and poise.
To perform these moves with precision and flair like that requires an extensive training system. It builds upon basic skills such as agility and balance. Firstly, their performers must learn physical expression through positions that include elegant hand gestures and facial expressions that convey emotion without words.
Then comes learning how to combine leaps, flips, and spins with tumbling techniques to create dynamic movements while maintaining control. This process can take months or even years, based on the performer's skill level.
But it's not only about techniques and skills—the most important part is to perform with spirit and emotion. The performers must embody each character, conveying the story's essence through their movements.
The stagecraft and 3D projection
Fusing 5000 years of China civilization with modern stage technology, Shen Yun's 3D projection technology provides a captivating tour through time and space. From historic battlefields to imperial palaces, these scenes depict the magnificence and grace of a bygone era.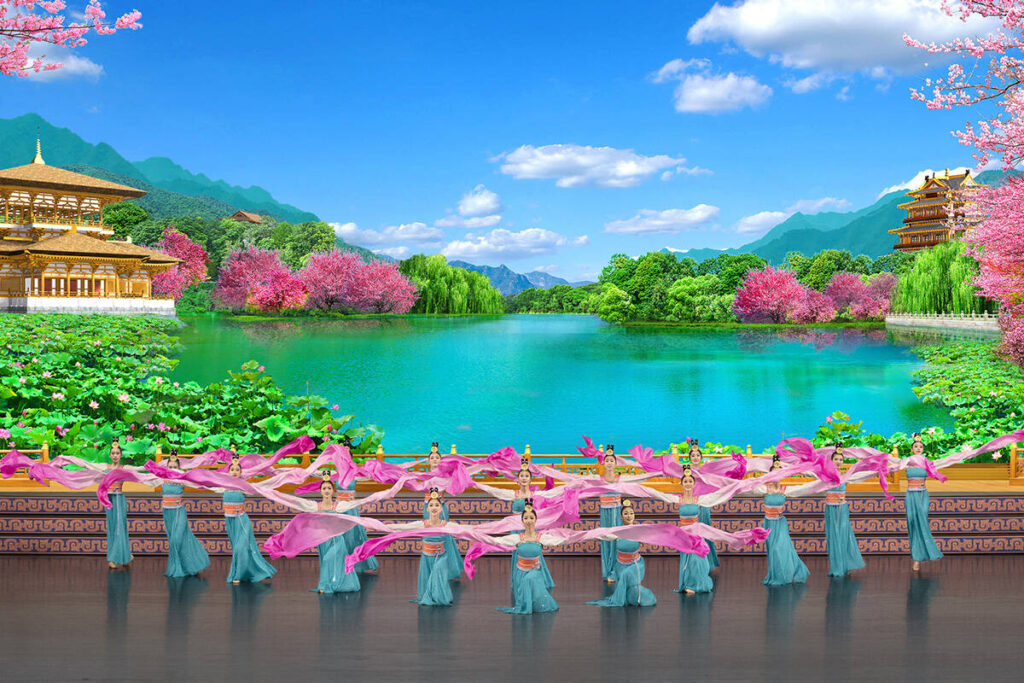 These larger-than-life backdrops do more than merely set the scene; they play an active role in the storytelling. The groundbreaking interactive element enables performers to move fluidly in and out of the backdrop. In harmony with the animated backdrops, synchronized lighting and sound effects further enhance the overall atmosphere.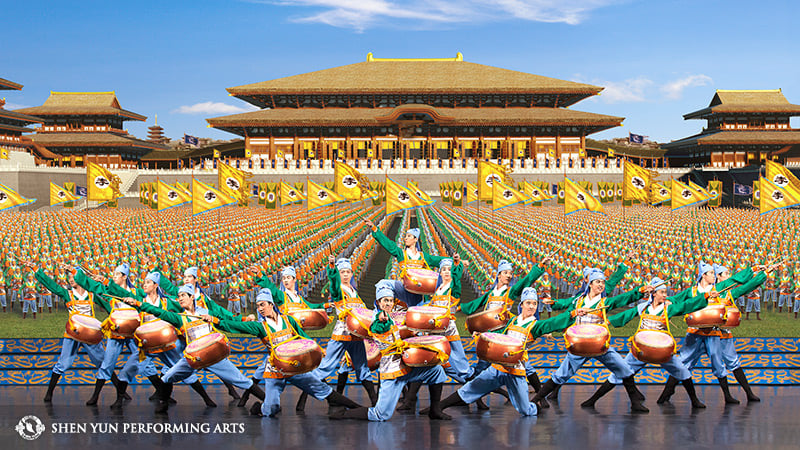 In many ways, Shen Yun's stagecraft pushes the limits and brings 5000 years of civilization reborn in all its glory.
The live orchestra features both Western and Eastern instruments
The live orchestra's gorgeous melodies and refined harmony engage the senses by blending both East and West classical music.
Western orchestral instruments create the symphony's foundational structure, offering a symphonic complexity and grandeur that audiences across the globe can resonate with. Instruments like the violin, trumpet, and percussion section not only provide a robust harmony but also encompass a comprehensive dynamic range and rhythmic intricacies that stir the soul and fuel the narrative's momentum.
Meanwhile, the traditional Chinese instruments paint melodious brushstrokes, each note and rhythm steeped in centuries of history and culture. The erhu, often called the Chinese violin, sings out its two-stringed solos, its haunting melodies that capture the wide spectrum of human emotions. Additionally, the pipa, a plucked string instrument, contributes its distinctive resonance, telling intricate stories through its rapid-fire fingerwork and various playing techniques.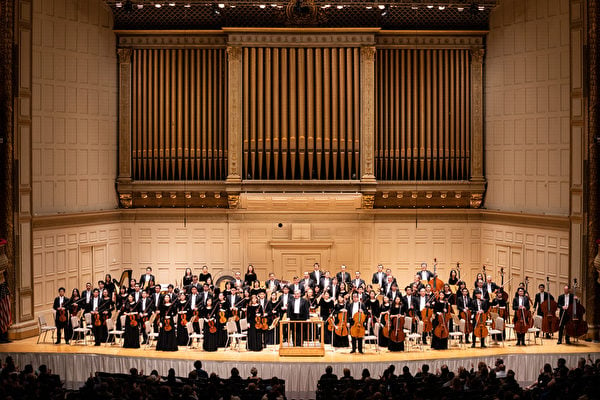 Moreover, the orchestra cleverly incorporates other instruments, such as the suona, the dizi, and the guzheng, each contributing its unique timbre and musical color to the symphony. These instruments infuse the orchestral music with an unmistakably Chinese character, their alluring melodies interweaving with the Western harmonies to create a transcendent musical language that speaks to the heart.
From the powerful drums of battle marches to elegant strings and flutes, each song captures the emotion of a different part of Chinese history, creating an unforgettable experience.
However, it is not just the combination of these diverse instruments, but the artistry with which they are blended. While rooted in Western symphonic form, the musical compositions take inspiration from Chinese pentatonic scales, modal systems, and traditional rhythms. The result is a seamless fusion of two musical systems that might seem worlds apart, yet together form a harmonious sonic experience that is both globally appealing and culturally authentic.
Bel Canto vocals: Reaching the depths of emotion
Each Shen Yun performance incorporates the soul-stirring performances of vocal soloists. Vocalists draw upon the classical Bel Canto style to perfectly clarify the lyrics of each song. This style allows the singers to attain an emotionally powerful resonance and reach greater heights of expression.
Their voices soar over the orchestra like an angelic choir, carrying audiences to the realm of divine beauty. As the singers perform, their Chinese lyrics are translated and presented as poetic verses on a backdrop screen. This fusion of language, music, and visual presentation stands as a testament to the expressive power of the human voice, bridging Western operatic tradition with Chinese poetry.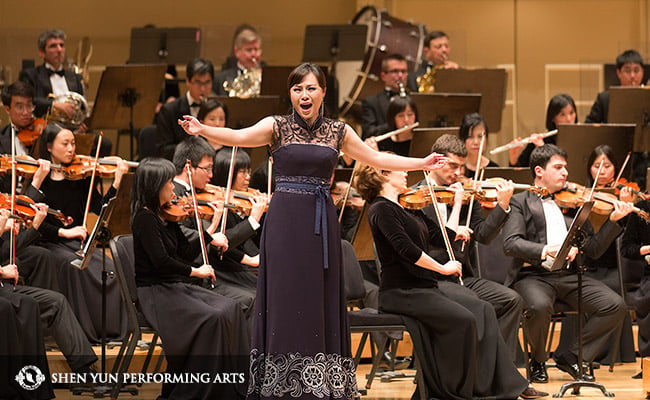 How the Shen Yun performance tells a story
What makes Shen Yun so unique? For one thing, only Shen Yun adheres to traditional aesthetics and retains classical Chinese dance in its original form. Secondly, Shen Yun tells a story.
Every performance comprises several mini-dramas conveying a different message or moral tale. Whether expressing hope for humanity's future or highlighting the rich history of China, every element of the show comes together to create a mesmerizing experience that speaks to audiences of all backgrounds.
The story of ancient China and its culture
Experience the civilization of ancient China like never before through Shen Yun's unique, brilliant performance pieces that recreate that time's illustrious history and culture. Their show portrays this civilization reborn on stage, with each act highlighting a pivotal moment from its rich past.
The curtain falls on one tale, just to rise again for another. From Buddhist monks to the Tang Dynasty's grandeur or the Mongolians ride through grasslands, Shen Yun's repertoire is a feast for the senses.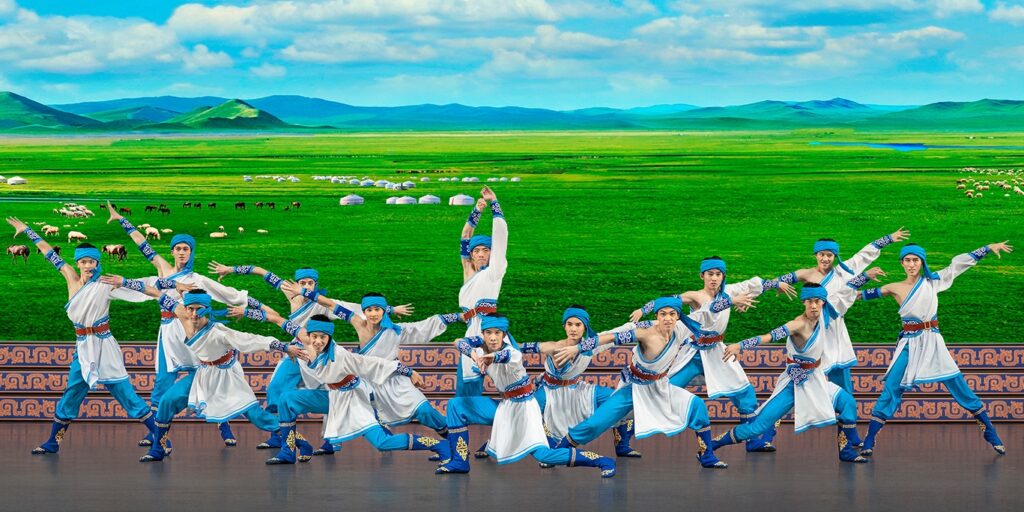 The story of how humanity can live in divine harmony when the righteous path guides them
In our chaotic world, Shen Yun's performance pieces remind us that there was once a time when society followed the directives of the divine. Now is the time for us to remember that balance between Heaven and Earth, and to help create a better future for us all.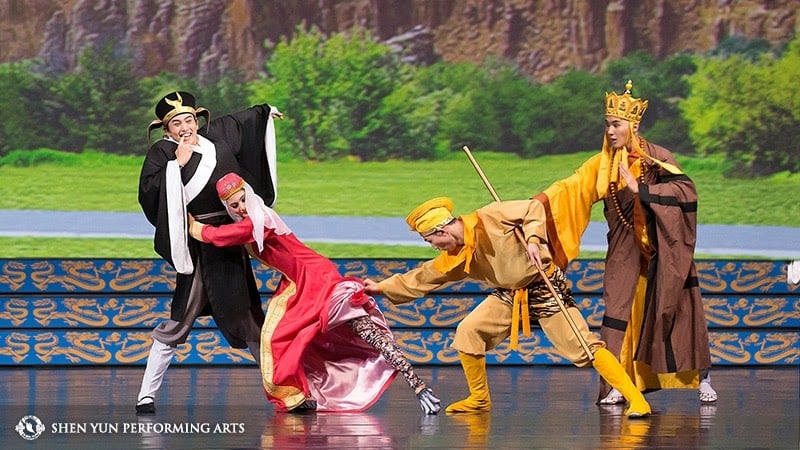 As the gong resounds and the curtain rises, classic stories come to life with the appearance of fairies, divine beings, and Chinese characters in all their resplendent glory.
From the heavenly scene where female dancers that seem like fairies emerge from the billowing clouds swiftly and gracefully swirling in time with the orchestra's inviting melodies;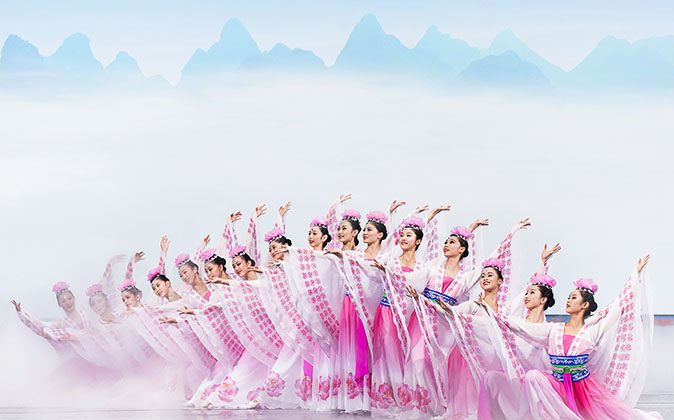 To the era when Buddhist and Daoist Monks had a reputation for being wise, insightful, and generous individuals. Their enlightened ways served as a bridge to help others see the divine path of harmony and peace;
Or the characters of Chinese folklore and their battles between good and evil. Each performance piece brings to life an ancient story that conveys a timeless idea.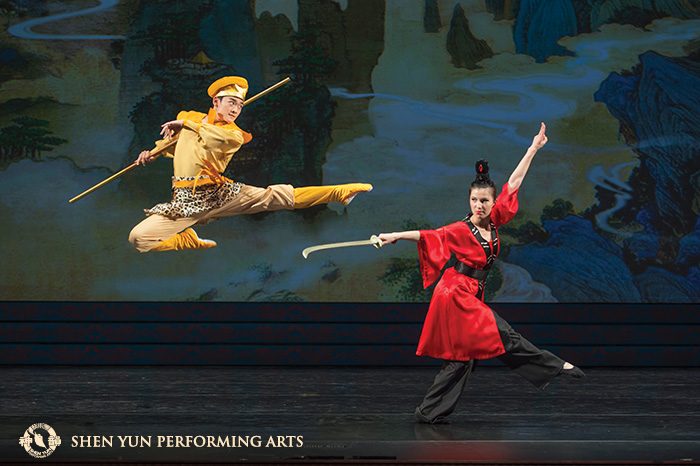 These performances will transport us back to a harmonious era where people revered Heaven and cultivated their virtue through moral principles.
The story of China before the Communism
Shen Yun also tells us a story about China before Communism took hold in 1949. Through its performances, Shen Yun paints a vivid picture of the traditional Chinese culture and its values before the communist regime took over.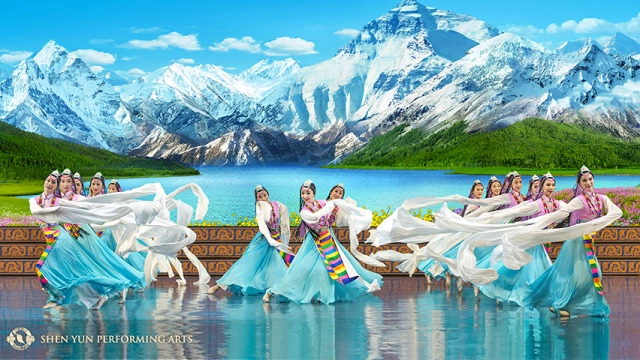 By recreating scenes from China's past, Shen Yun helps us gain a deeper understanding. We will remember a time when the country was prosperous and spiritually rich.
Each act is a window into China's past. Not only stories highlighting the beauty of ancient palaces and temples, but also tales emphasize social justice and respect for the divine. This past is in danger of being forgotten.
We know there was a country where people actively believed in the divine and goodness filled their hearts. We can know that such a country existed before the Chinese Communist regime took control.
The story of a journey fighting for freedom 
This story is one of hope, as it follows the journey of Falun Gong members, who have been bravely fighting for their freedom since 1999. Since then, the Chinese government has begun a systematic and brutal campaign against this practice.
In 1999, the Chinese government launched its campaign to eradicate Falun Gong. This oppressive act saw millions of innocent people thrown into labor camps, subjected to torture, and even killed for their faith.
Despite this abuse, Falun Dafa's spiritual teachings have remained strong through an unshakable faith in Truthfulness, Compassion, and Forbearance. Falun Gong has survived adversity and continues to thrive with millions of adherents worldwide today.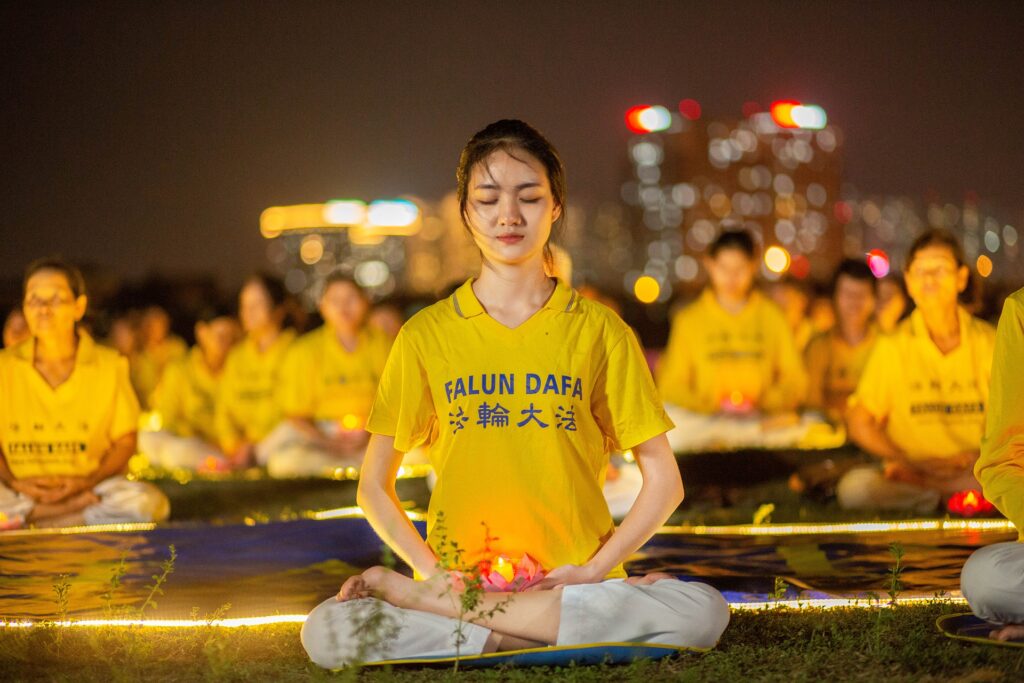 Shen Yun's powerful performance pieces bring this story to life on stage in an emotional, inspiring way. They aim to break down the walls of ignorance and uncover this hidden truth long suppressed.
Get a behind-the-scenes look at the making of a Shen Yun performance
Have you ever considered what goes into creating such an incredible show? In reality, from the countless hours of rehearsals to the coordination between dance and orchestra, it's no small feat! Rigorous training constantly involves physical conditioning and technique refinement and a deep dive into traditional Chinese culture and aesthetics. This dedication shines through in their performances, seen in their perfect synchronization, precision, energy, and the emotional depth they bring to each role.
Additionally, the training process extends to their off-stage lives. Shen Yun artists commit to a lifestyle of discipline and moral rectitude, adhering to Truthfulness, Compassion, and Tolerance principles. This ethical grounding is believed to refine their character, purify their heart, and enhance their artistic expressivity. All of this lends an ethereal quality to their performances—a luminescence that resonates with audiences worldwide.
Take a behind-the-scenes look at the making of a Shen Yun performance and know why this show is so special. It is easy to recognize the tremendous energy felt when watching one of their dance performances. Regardless of where you are from, dance and music can transcend all language barriers. Instead, they speak a universal language of their own.
How to get involved with Shen Yun?
1. Attend a performance: Seeing Shen Yun perform live on stage is the best way to appreciate their artistry and understand why it has won so many rave reviews worldwide.
2. Invite friends & family: Spread the word about Shen Yun! Invite your friends and family to attend performances with you or watch them online together.
3. Get involved: Check out Shen Yun's website or social media accounts for volunteer opportunities and other ways to get involved.
4. Purchase an online streaming account: Stream Shen Yun's performances online anytime, anywhere. It's a great way to enjoy their show even if you can't make it to a live performance!
How to get your ticket for Shen Yun show?
If you're interested in experiencing the stunning beauty of traditional Chinese culture through live performance, Shen Yun is the show for you! Getting your tickets for this unforgettable event could not be more simple. Depending on your location, Shen Yun tickets may be purchased online, over the phone, or in person.
When you are ready, consider these options to secure your tickets:
Official Shen Yun Website: The most straightforward method is to buy tickets directly from the Shen Yun Performing Arts website. This method guarantees you will receive authentic tickets at the best available price. Simply visit their website, find the nearest venue hosting a Shen Yun show, and follow the prompts to complete your purchase.
Local Performing Arts Center Websites: Another option for prospective ticket holders is to visit the website of your local performing arts center. Check if the center is hosting a Shen Yun show and find out information about dates, times, and a direct link to purchase tickets.
Box Office: Each performing arts center has its own box office where you can purchase tickets in person. This can be a convenient option for those who prefer face-to-face transactions.
Shen Yun offers a range of ticket prices and seating options to fit different budgets and tastes. Ticket prices may vary based on the venue and seating location. To ensure the best experience, check the venue's ticket prices, seating chart, and choose the option that suits your needs.
FAQs
1. What does "Shen Yun" mean?
"Shen" means divine or divinity, and "Yun" means feeling or rhythm. Together, "Shen Yun" is a Chinese expression meaning "the beauty of divine beings dancing." It is also the name of a world-renowned performing arts company that aims to revive 5,000 years of traditional Chinese culture innovatively and artfully.
2. How long are Shen Yun's performances?
Their performances usually run for about 2 hours and include an intermission.
3. What are some of the challenges Shen Yun has faced?
Since its founding in 2006, Shen Yun has faced numerous challenges from the Chinese Communist Party and its propaganda machine. In some cities, the Chinese government has launched campaigns to pressure theaters into canceling Shen Yun performances. In others, they have employed tactics such as bribery and defamation to tarnish their reputation. Despite these difficulties, Shen Yun continues to bring its performances to audiences worldwide.
4. Why does the Chinese government oppose Shen Yun?
The Chinese Communist Party (CCP) fears this performance's ability to tell the truth about traditional Chinese culture, which contradicts the Communist Party's narrative.

Especially with its strong emphasis on spiritual and moral values – something the CCP has been actively trying to erase from China.

Furthermore, these artists believe that art is not only entertaining but also furthering the humanitarian cause. In their performance every year, at least one dance piece is devoted to revealing the truth about human rights in China. This has been a thorn in the CCP's side since the company's founding. Sensitive topics such as the story of Falun Gong are shared on stage and help to raise awareness about the plight of persecuted people in China.

The CCP does not want people exposed to these stories, so they have done everything possible to prevent the performance from taking place.
5. Why do the artists of Shen Yun care about Falun Gong?
First and foremost, all these artists practice Falun Dafa, also known as Falun Gong, a spiritual practice founded by Mr. Li Hongzhi in 1992. This practice is based on the principles of Truthfulness, Compassion, and Tolerance and has been widely practiced in China for decades. Unfortunately, since 1999 the CCP has been persecuting Falun Gong practitioners to stamp out the practice.

Many of these artists have personally suffered due to this persecution or know someone who has. They believe they must help people with their art and use it to reveal the truth about Falun Dafa and support those unfairly treated.

They hope that by doing so, more people in China and worldwide will learn about Falun Dafa and help end this tragic persecution.
6.
Where can I see performances?
Shen Yun performs in over 100 cities around the world every year. To find out if they're coming to a city near you, check out their website, or social media accounts.

You can also watch their performances online anytime, anywhere with an online streaming account.
7. How can I purchase tickets to see Shen Yun?
You can purchase tickets for Shen Yun's performances online through their website or official ticketing partners.

For those who cannot attend a live performance, an online streaming subscription is available anytime, anywhere.
This post is also available in:
Tiếng Việt (Vietnamese)